Go back
ESNI Conference
After three successful editions, the European Sustainable Nutrient Initiative – ESNI Conference will be back on 20 September 2023 in Brussels.
Closing nutrient cycles is essential to develop a more efficient and sustainable food and feed production systems and protect the environment. However more action need to be undertaken to develop a holistic approach to nutrient management.
Being one of the major events on nutrient recycling, the ESNI Conference will provide a comprehensive framework of the policies promoting the nutrient recycling and recovery (NRR) at European level as well as a focus on the role of EU-funded R&I projects in contributing to raise awareness on the benefits of nutrient recycling and reuse.
The conference will offer a platform for fruitful discussion and exchange of knowledge where policy-makers, researchers, industry representatives and many other stakeholders will discuss how to raise awareness on the benefits of nutrient recycling and reuse.
Do not miss the opportunity to attend the ESNI Conference and contribute to put nutrient recycling high on the EU circular economy agenda!
Poster session
The conference will be complemented by a poster session to showcase the last successful initiatives on the promotion of nutrient recycling in the EU.
More details on the programme and the poster session are available here.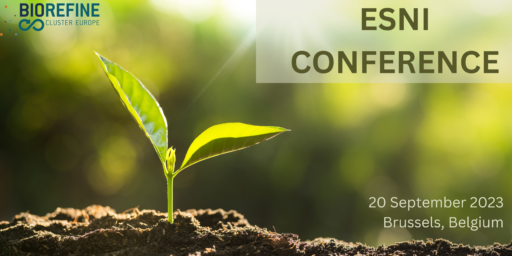 Date
20 September 2023
Place
Brussels